VERSION: 2.920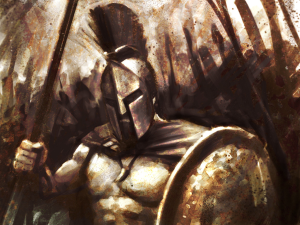 Lore: The Yari are made up of mercenaries from all over Balor. They are gifted warriors that function like an army for hire. They have no defined "home", so the Yari do not fight for pride of country, but for some material reward.
The Yari Alignment very much reminds me of the Spartan Warriors of Ancient Greece in how they function together as a unit. Specializing in attack, as well as protection of their fellow brother in arms. They are unique in that they are a Class Alignment which is available to Human and Shadow Factions allowing for some very diverse builds due to faction card pools.
This guide is an evolving article which will change periodically, depending on balancing card changes or a change in my thought process after playing more with the cards. Special thanks, as always, to Gondorian and TJ Starval for input!